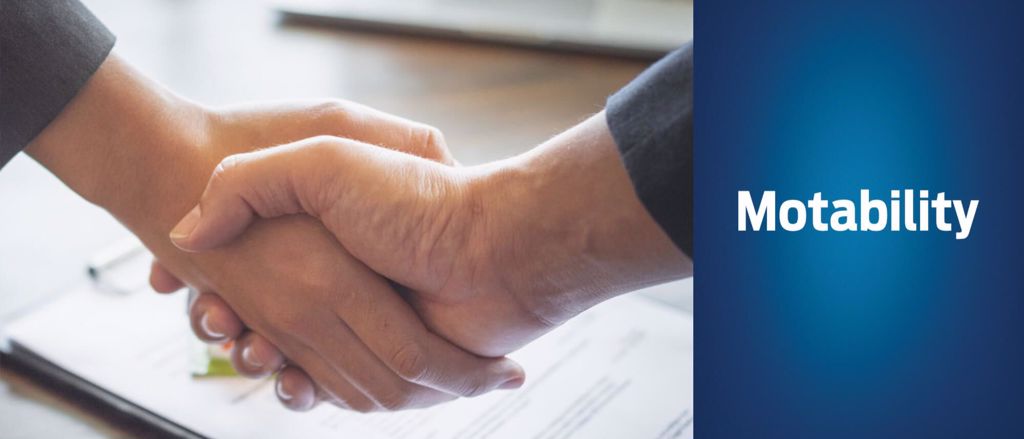 Motability
If you think you may benefit from the disabled drivers and disabled passenger scheme, our motability experts can help.
With the Ford range of vehicles suitable for many adaptions, we are confident that we can offer a transport solution for you. The Ford Tourneo Custom is a vehicle in particular that offer an excellent choice for drivers and passengers. Over the past five years, we have been found that motability customers look forward to driving cars that offer the latest technology to provide a safer, smoother, more powerful and efficient drive.
Adaptions offered include wheelchair hoists, person hoists, ramps, hand controls, swivel seats and other seating modifications.
While these adaptions can be made to the vehicle, there are many new innovations recently launched to further enhance your driving experience.
Some of the latest innovations
Lane Departure Warning & Lane Keeping Aid | Two advanced systems to help you stay in lane

Using an ingenious forward-facing camera this tactile and visual alert triggers when the driver changes lanes without indicating. If you begin to drift out of lane, Lane Departure Warning alerts you by vibrating your steering wheel and showing a visual warning on your driver information display (you can set the vibration to one of three levels of sensitivity). The Lane Departure Warning technology works in conjunction with the Lane Keeping Aid system, taking safety a step further. If the vehicle deviates from its course and if you're slow to react or don't respond, Lane Keeping Aid will help guide you safely back into the correct lane by applying torque to the vehicle's steering wheel to pull the car back on track. Lane Keeping Aid has won a Euro NCAP Advanced Reward for its proven safety benefit.

Active City Stop | To avoid low speed collisions, your vehicle brakes for you

The innovative Active City Stop helps you avoid a collision in slow-moving traffic or at speeds under 30 km/h. A sensor positioned at the top of the windscreen scans the area ahead of the vehicle for possible obstacles and if it senses a braking, stationary or slow-moving vehicle in front and if it determines that a collision is imminent, it automatically applies the brakes. Low speed front-to-rear collisions are one of the most common accidents in urban traffic and Active City Stop is a useful benefit in helping to prevent or mitigate the accident in around 5 to 9 percent of all car to car collisions (according to Euro NCAP). Active City Stop is turned on by default at the start of each new journey but can be switched off by you. The system defaults on again at the beginning of a new journey. Active City Stop recently won a Euro NCAP Advanced Reward for safety.

Parking Aid

To help you park into small spaces, ultrasonic sensors located in the vehicle's bumpers are used to measure your distance to the nearest objects. The sensors are located in either the rear, or both front and rear bumpers, and become active when you select reverse gear. When the sensors detect an object, you'll hear a series of beeps. The closer you get to the object, the faster they repeat until, at 30 cm, they turn into a continuous tone.

Blind Spot Information System | Technology that alerts you to cars you can't see

This high-tech visual aid is available to help make journeys more relaxing, especially on motorways. The Blind Spot Information System uses radar sensors to see vehicles that may be hidden in your blind spot. They're situated on either side of your car and alert you with an orange light, clearly displayed in the side door mirror.

Ford SYNC | Keeps you connected and entertained

Stay in touch every second you're driving, with state-of-the-art Ford SYNC voice control and connectivity technology. It lets you make and take mobile phone calls, hands-free, using the simplest voice commands. It can even read out text messages you've been sent. Likewise, you can control your music, just by using your voice. So, while SYNC keeps you connected and entertained, you can keep your hands on the wheel and eyes on the road.
Up to 7 Year Ford Warranty
Up to 7 Years Ford manufacturer warranty is available on a range of Ford vehicles.
Ford vehicles offering our customers additional peace of mind.
Please contact a member of our team at our Galway branch for more information
Email or Call MeBook a Test DriveValue My Vehicle