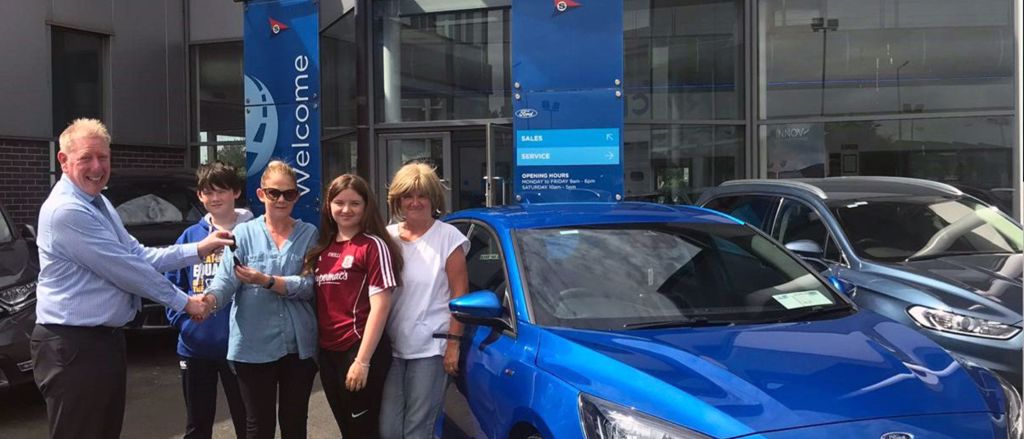 Customer Testimonials
David, Sheils Galway Sales Customer

"Really, this was a perfect car-buying experience. Vincent listened to what I wanted from the transaction and clearly explained the many options in such a way that I could be quite clear in my own mind what the best way forward was. Then he pulled out all the stops and made sure that I was sure that I was fixed up and on my way in the minimum amount of time. A real pleasure from start to finish."

Lawrence, Sheils Ennis Sales Customer

"Nothing in my opinion could have been improved, the service and attention I received was excellent."




Paddy, Sheils Limerick Sales Customer

"Pat Tobin was excellent he was patient and his attention to detail was fantastic. He treats you like you're his only customer no matter how busy he is"




Laurence, Galway Service Customer

"I left my van in for an oil change some weeks back, on collection of the van I was informed there was a problem with the steering rack, that it was weeping fluid and that they had ordered another one to replace it with, and provisionally booked me in the following week to carry out the job under warranty. I was very impressed with this, the fact that during an oil change they spotted a separate problem and immediately took steps to fix it""

Martina, Sheils Ennis Service Customer

"Efficient, well organised. My car was ready on time. I was kindly given a lift back to my house after dropping my car off to the garage which was much appreciated"

Colette, Sheils Limerick Service Customer

"Excellent service and staff, courtesy car was ready for me when I arrived and there was no waiting around"
Email or Call Me Back Book a Test Drive Book a Service Value My Vehicle